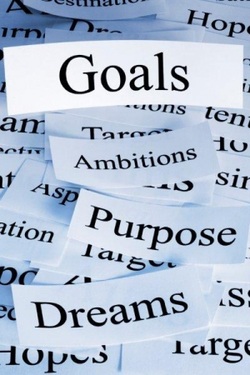 With a birthday, one week after January 1, I ignore the rush to make resolutions. I do it on my birthday as I consider my mortality (a natural pessimist, I watch the sands rush through the hour glass). So I mull over the past year and consider what I wish for the future. I focus on my immediate future so I avoid fixating on world peace, the cure for cancer and end of global warning. At least for a few days.

But this year, I feel the pressure of time more than usual.

When our friends gathered, as we have for four decades now, to celebrate New Year's together, health issues among us struck home the urgency of dwindling time. Will this be the last year we elebrate with our friend with heart disease or the one with kidney failure? If, as I believe we are meant to use our minds and our hearts to learn from what life hands us, what are the lessons?

So I have two resolutions this year, just two.

Resolution #1: Do "it" as soon as possible.

The "it" are those things you have always wanted to do or those things that you know you should do. Do them now. Many of my friends were planning their futures up to the very moment it disappeared.

For me, "it" is a mixture of simple and significant things. Simple includes sorting through the clutter that multiplies around me. Shedding the stuff I no longer need or want. Making the appointments I have postponed. Returning books back to their owners. Writing that donation check now.

And it includes significant things. Like calling my 91 year old Dad every day despite the fact that we repeat what we have said the day before. Visiting ailing friends. Volunteering to work for that good cause. Going on that long delayed trip this year. Renewing the practice of my faith. And it means "teshuvah"—assessing how I treat people in my life and resolving to repair those relationships.

But those are on my list. You should consider what is on yours.

Resolution #2: Stop doing those "things" that suck up the time, energy or resources needed to do #1.

Top of my list is TV. I believe I am a discerning viewer but there are evenings when I fritter away time being pelted by nonsense: repetitive news cycles; mediocre shows that will be discussed at the coffee bar the next day. Meanwhile there are compelling books waiting to be read and (I flatter myself) waiting to be written.

Trolling through the Internet or Facebook for no purpose is another time and attention waster. I use the Internet regularly for research. (Anyone want a copy of the 1811 Dictionary of the Vulgar Tongue as Spoken in the Streets of London? Need to know what day Purim occurred in 1804?) But I admit to getting sucked into divergent pathways that are moderately fascinating but not productive (re-enactors who make authentic 19th century pirate garments? That took an hour I will never get back). I confess: I do click on offers announcing a limited time only or 50% off just for me. I fill shopping carts I never check out then am hounded by reminders that those items are going fast.

Facebook is the worst of my time wasters! I have watched more cute videos of cats, dogs and babies than any sane man needs to. I have received more rants from more political factions than I knew existed. Sometimes I am frozen into staring at the screen by the hysteria of the coming Armageddon.

Now, as you point out, this blog goes out on the Internet and I announce the new posting on my FB page! Am I really that two-faced?

No, there is quality in everything so I resolve to be more deliberate in discerning it. I have friends who post thought-provoking articles and comment thoughtfully on what I hope are my interesting posts. But I have other "friends" who post every meal they eat and every place they visit. They are free to do so and I am free to not spend time there.

There are other time wasters that need be curbed. Junk mail that I bring into the house and move around and around until I finally chuck it out. Magazines that accumulate because I am compulsive about reading every "interesting" article, even two years later. Books I start and force myself to finish. (I was proud when I decided to stop reading "The Goldfinch" despite the rave reviews of people I respect. Think of all the time I saved to read something else I really enjoyed.)

That's it: only two resolutions I can remember. Either do it now or stop doing it now!

I'll let you know how long it takes before I revert back to past habits. I will probably post it on Facebook so you can watch for it there.