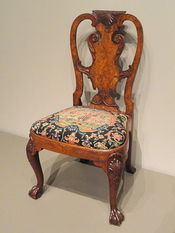 ​'Tis the season of food! And family gatherings around the table.

Starting with the beginning of the harvest season, holidays, both religious and secular, revolve around food traditions. For our family, a highpoint is Thanksgiving, one of the few times a year when my Jewish family can join in a national celebration as American citizens. Our table is laden with the same symbolic foods as all our neighbors', just modified for the laws of Kashrut.

But what if food is not a pleasure to you but a danger to your life.

For my father, Elijah Benzion, eating and drinking are now both life-threatening. All his life he had experienced swallowing difficulties. Now in his nineties, his epiglottis is totally frozen so he can take nothing by mouth. Nothing! No water, no food! He can't even use regular mouthwash intended to be spit out because it triggers choking and gagging. All his nutrition and hydration are delivered through a PEG tube into his stomach. And that is the way it will be for the rest of his life.
​
There is a blessing to be found in all this. For years, as he said, "Food has not been a pleasure but a challenge." Now he is freed from his previous time-consuming torture of nine hours a day spent at meals slowly trying to swallow small amounts of food with the constant threat of aspirating food into his lungs. On the other hand, he must come to terms with missing out on the pleasures of joining family and friends in the socializing around the table, especially at holiday times.

So for the first time in our lives, he will be absent from our Thanksgiving table. It was his choice. He explained, "It will be too difficult for me. It is too much about food. Everyone brings their best recipes. And the delicious aromas. Can you imagine sitting there smelling all those delicious smells and not being able to take even one bite?" He sighed. "I know it shouldn't be about the food but about family. But they are both wrapped up together. Just tell everyone to come for a visit at their convenience to see me at my apartment. That will be good enough."

After the first shock which generated words of protest from me, I realized how right he was. Of course it should be about family, not food. About being together in love and caring for each other, not just eating together. But in our tradition, as in most others, food is the symbol of a good life for which we give blessings. Holiday food evokes memories of times and people past and present. It reminds us that life has been good for us while it should also prod us to help those in need of a healthy and steady source of food and family support. It involves all our senses in celebration of all for which we should be thankful.

At the Passover seder and at each brit milah or ritual circumcision in our tradition, there is an empty chair for Elijah the prophet. This year, our Elijah's chair will be empty at Thanksgiving. But our blessing is that our father, grandfather and now, great grand-father, is still alive. We can drop by to visit him as he suggested, in his own place, where he will be freed from the pressure of seeing and smelling all the food he cannot enjoy. And we are reminded to be grateful that, despite all the tsouris, he is still with us to celebrate family.