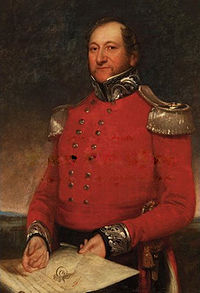 An English friend of mine, traveling throughout the US for business, was often surprised when he would ask an American, "Where are you from?" He had assumed they would name the city or the region of the US where they had been born or where they lived now, such as "I grew up in Chicago. I was born in the Bronx...I live in Dallas." But the answer often was something like "My family is from Poland...Germany...Italy...Brazil."

But here is the difference. He can trace his yeoman family in an old Yorkshire church's book of records back to the 1400s. Most Americans cannot go back more than three or four generations in this country (except of course the Native Americans but that is a whole other story). For many of us, our sense of where we come from is still tied to the places where our families lived prior to immigrating to the US. And such sense of history is often imbedded in our names.

This is not a new way to identify one's family nor is it unique to Jews. Other people were proudly identified with their native cities, cities where their families had lived for as long as anyone can remember. But Benzion C. Kaganoff says in A Dictionary of Jewish Names and their History, after the Order of Expulsion of 1492, virtually every Sephardic Jew one met was from someplace else because of the forced exile. And they often decided to commemorate their origins in their names.

In this post-Holocaust era, it is hard to imagine any horror as catastrophic as the Shoah. However, for the Sephardim or Jews of Spain, the Order of Expulsion in 1492 was as traumatic and devastating. Families who had lived in Spain or its colonies in Europe (such as southern Italy or France) for more than 500 years, achieving prominence in commerce, science, medicine, philosophy and education, were stripped of their rights, their dignity and their freedom. Thousands of Jews were burned at the stake, others were forcibly converted to Catholicism, others left literally with whatever they could carry, running for their lives, streaming east to northern, central and eastern Europe, to Muslim-controlled lands around the Mediterranean, or west, across the Atlantic to distant colonies.

So which David did you meet on the street in Salonica, Greece? David from Belmonte, Italy? Or David from Porto, Portugal? Each became known by where they were from: David Belmonte or David Porto. Many Sephardic families' names are from places in Spain, Italy and southern France: Alcalay (from Alcola), Spinoza (from Espinoza), Trani and Montefiore (Italy), to name a few among many.

Writers and scholars among the Sephardim were very inventive in commemorating their family history. They translated their places of origin into Hebrew then back into the language of their new country. A Jew from Argentière in France ('argent' is silver in French) became Kaspi from the Hebrew word for silver, 'kesef.' A Jewish writer from Florenza in Spain ('flor' is flower in Spanish) became Parchi from the Hebrew word for flower ('perah').

People also took the name of the part of the city in which they had lived. The Portoleones came from the "Lion's Gate" section of the Roman ghetto. And sometimes names combined occupation and location. My favorite example is a famous physician (rofa in Hebrew) who was the leader of his community of Porto, Italy. He was known as Rofa di Porto and his descendants are called Rappaports.

Isabella and Ferdinand might have sent the Jews out of Spanish lands, but the Sephardim were determined to keep their incredible history as part of their identities.

Below: in an ironic twist of fate, considering the source of the name, a well-known type of stethoscope bears the patent of one of its inventors: a Rappaport!